Modern Salon and Spa Services
Locally owned charm. World-class treatment.
Founded in 1999 by Kim Mandolfo, Avant Salon has been promoting beauty and wellness for over 15 years.
As Omaha's premier Aveda® Concept Salon, we're committed to the care and well being of our clients, offering a full range of services while promoting Aveda's commitment to the environment. Our staff is here to provide you with the ultimate experience--pampering you with the power of Aveda's signature services and products.

Phone
(402) 697-7378
Email
Location
17310 Lakeside Hills Plaza
Omaha, NE 68130
Hours
M–Th 9pa–9p
F–9a–5p
Sat–8a–5p
Sun–12p–5p
Hair Care
Aveda's Pure Spectrum Hair Color is 99% organically derived.
Hair Color
All over application from $67
Retouch from $57
Glossing treatment
from $36
Highlights/lowlights
Full foil from $92
Partial foil from $67
Balayage / ombre
from $95
Color correction
by consultation only
Brow tint
from $15
Hair Design
Adult haircuts include a stress relieving treatment (scalp massage) and style.
Women's haircut
from $39
Men's haircut
from $27
Children's haircut (under 12)
from $17
add shampoo from $3
add blow dry/style from $5
Bang trim
from $6
Beard Trim
from $7
Neck/side burn trim
from $6
Style (set or blow dry)
from $29
Updo/special occasion style
from $55
Bridal updo
from $67
Bridal practice session
from $52
Hair Treatment
Treat your hair. And yourself.
botanical hair therapy & pramasana scalp treatment
from $70
Botanical hair therapy treatment
from $36
Add on botanical hair therapy
from $21
pramāsana™ Scalp treatment
from $46
add on pramāsana™ Scalp treatment
from $31
Hair Texture*
Curly or straightened, but always you.
Basic perm
Designed for short hair. Includes haircut. Mid-length does not include haircut.
from $92
Spiral/specialty wrap perm
Designed for longer hair that requires a non-traditional wrap. Does not include haircut.
Price per consultation
Straightener
from $72
*Additional product charges may apply with all texture services
facial add ons:
Botanical Skin Resurfacing Treatment
Experience Aveda's answer to microdermabrasion using the power of tourmaline to improve the radiance of skin. Treatment utilizes Aveda's professional skin refinement scrub to help smooth and refines skin, leaving it soft, supple, and glowing.
$30
Perfecting Plant Peel
Clinically proven to provide the instant exfoliation and radiance benefits of a 30% glycolic peel without redness and irritation. Perfected by nature, skin is left smooth, refined, and even-toned. Treatment can be added to any of facials service.
$30
DUAL Exfoliation peel
This treatment combines Aveda's naturally derived mechanical and biochemical exfoliation methods into one powerful service to transform the skin with a dual exfoliation. Improving skin texture and radiance, revealing a glowing and more youthful skin.
$100.

Restore the look and feel of healthy skin with the power of Aveda pure plants. Facials include cleansing, exfoliation, and extractions as well as treatment masques customized to address individual skin challenges. This unique experience includes a stress-relieving massage on the arms and hands.
90 minutes: $98
60 minutes: $67
30 minutes: $46
hydrafacial
The HydraFacial is a multi-step treatment that cleanses, exfoliates, and extracts to remove impurities while at the same time replenishing nutrients to the skin. We offer three different HydraFacial's: refinement which helps reduce the appearance of fine lines and wrinkles, restorative which improves the appearance of skin tone, texture, and elasticity, and radiance which minimizes the appearance of dark spots and pigmentation.

Deluxe: $165
Platinum: $195

Add on Dermaplaning: $35
Dermaplaning
Dermaplaning is a physical exfoliation procedure used to gently "shave" the skin's surface, removing the top-most layer of dead skin along with fine, vellus hair (aka peach fuzz).
Dermaplaning facial (45 minutes): $75
Elemental Nature Massage
Reduce tension and restore wellbeing with the power of Aveda's Elemental Nature aromatherapy. Service begins with a consultation, allowing the therapist to customize your experience and coax tired muscles back to life.
90 minutes: $105
60 minutes: $72
30 minutes: $52
Deep Tissue Massage
A more intense version of our Elemental Nature massage pinpoints areas of discomfort and alleviates muscle soreness.
90 minutes: $115
60 minutes: $80
30 minutes: $57
Pregnancy Massage
Based on the unique needs of expectant mothers, this service aims to reduce headaches, fatigue, back pain, and swollen feet. Using a variety of techniques on a specially-designed, adjustable pregnancy table, tension and discomfort are massaged away allowing moms-to-be to feel relaxed, renewed, and pampered.
60 minutes: $72
Brow Tint: from $15
Cosmetic application: $47
Cosmetic application lesson: $70
Bridal application: $62
Bridal practice session: $50
eyelash extensions
Make your eyelashes look longer and fuller.
Full Set: $200
Refill: $50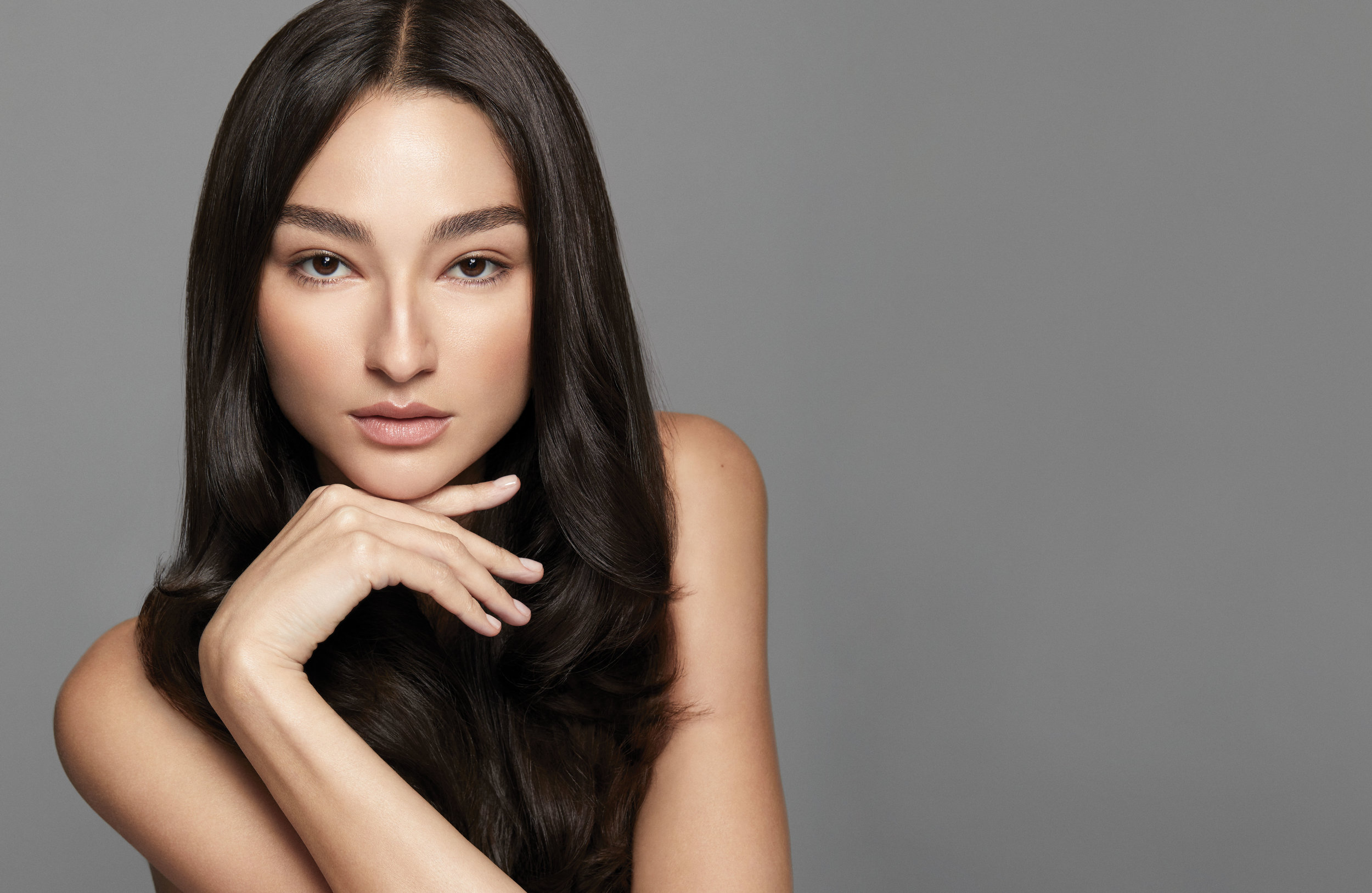 Stress-Relieving Spa Manicure
Transform tired hands with this luxurious experience. Service includes hand massage warm infusions to cleanse, exfoliate, and drench the skin in ultimate hydration.
30 minutes: $30
Stress-Relieving Spa Pedicure
Transform tired feet with this luxurious treatment. Service includes aromatherapy foot soak, massage, and warm infusions to cleanse, exfoliate, and drench the skin in ultimate hydration.
60 minutes: $50
Polish Change
$16
Add French polish to any nail service
$5
Add Shellac to any nail service
$20
Full arm: $52
Half arm: $41
Underarm $26
Abdomen: $16
Back: $52
Chest: $52
Toes: $15
Tweeze: $22
*Denotes esthetician prices
Eyebrows: $16/$22*
Chin: $12/$15*
Lip: $10/$12*
Full face: $42/$47*
Lip / Brow / Chin: $31/$36*
Bikini: $46/$50*
Brazilian: $67
Full leg: $77
Half leg: $57
Praise for Avant Salon & Day Spa
The word is out.
"A salon with a great staff who all are friendly and make you feel like the only person being taken care of."
"Avant is a warm and friendly salon. Everyone--from the receptionists to the stylists--makes you feel special. The stylists are very experienced and truly listen to their client's needs and wants."
"Not only did I get a great haircut but everyone made me feel great. I left feeling relaxed and renewed. I've had so many compliments on my hair. Love it!"
"I was met with a nice cup of coffee (which is very good by the way) and then taken back for my pedicure. I am always taken very good care of."
"I have been a regular customer for years now and have tried many other local franchise salons. Nothing compares to the friendly, personal, and professional experience of Avant Salon massage treatments."
Book an Appointment Online